MEDIA KIT & SALES PRESENTATION

Project Description
For There San Diego (part of the There Media Group) I structured and created a Sales presentation and Media kit webpage. Using bright colours, bold icons and striking imagery, the presentation and website communicate the advertising options at There San Diego.
Project Details
Client There San Diego
Date December 2016
Skills Graphic design, content design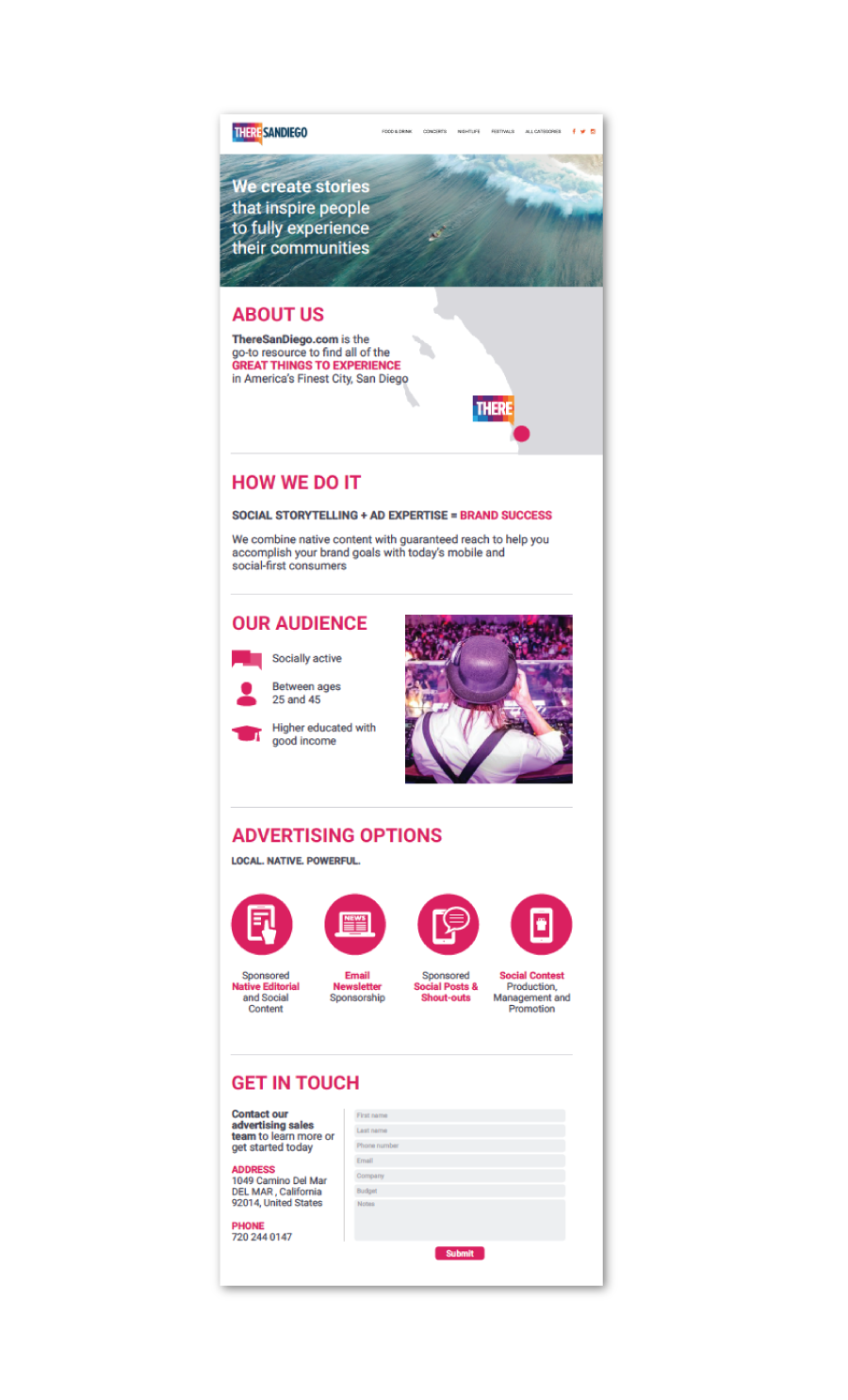 Website design
After finishing the Sales presentation, I summarized the key points and laid out the website page. The webpage tells the story of There San Diego, shows some stats on the audience and presents the advertising options.